Robin S. Harding
How often have you heard the story where the consultant's client became their full time employer?  That's what happened to me when on assignment in 2013 for one of my clients; CURE, Citizens United for Research in Epilepsy, I became their CEO and took a sabbatical from Behind the Scenes® Productions, Inc., the business I had launched in 2008.  I committed to three years with a goal to stabilize, professionalize and grow the organization and stepped down June, 2017 feeling proud of all that had been accomplished.  It was one of the most rewarding experiences of my career and capped 25+ years of progressive, successful leadership in the non-profit and corporate arena.
I've always been a strong believer in helping others reach their goals and giving back which is why I returned to BTS Productions Inc.  I have a particular affinity for the health, education and welfare of children and young adults; allowing me to affect many different issues over the years and I'm excited my work through BTS has broadened my reach even more.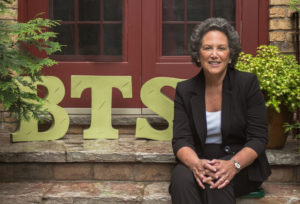 People often ask how I came up with the company name Behind the Scenes ® Productions.  Some go even further wondering why I wouldn't just use my own name given my work to advise and consult.  It's really simple.  I'm not the story or the focus.  The spotlight is for my clients; it's their work that matters.  So I keep them front and center while always being there for them behind the scenes; making sure the job gets done.